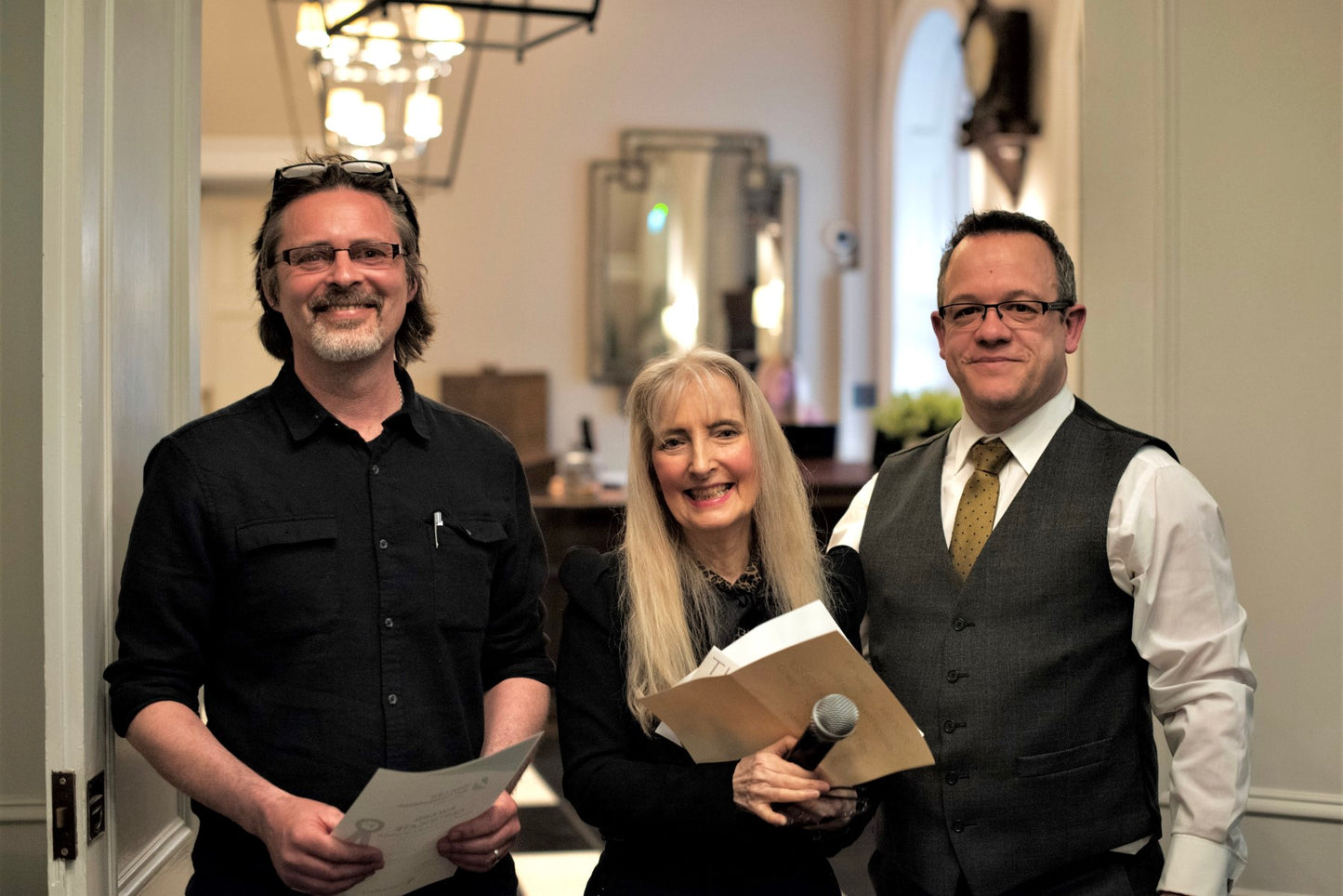 The awards evening may have passed, but it was an evening to remember.  It was a celebration of art and simply a thoroughly good time!
The awards night has come and gone, but its memory lives on as a truly wonderful event that marked the culmination of a fiercely competitive contest. The beautiful Queens Hotel served as a dazzling venue for the occasion, and the ceremony was graced by the presence of finalists, artists, gallery patrons, friends, family, supporters, and representatives from our competition partners.
As with any event with open invitations, one can never be sure how it will turn out, but this one exceeded all expectations. It was a night to celebrate art, with a primary focus on the finalists and the exceptional quality of work they produced and submitted for the competition.
The Queens Hotel not only provided a stunning setting, but also generously served drinks and mouth-watering canapés, allowing guests to mingle and get to know one another. As the evening progressed past the halfway mark, the award presentation commenced in earnest, with me having the honour of introducing PJ Crook (MBE), an internationally renowned artist who thankfully lives in our neck of the woods.
PJ regaled us with delightful stories of her experiences as an artist, and shared her wisdom on what it takes to forge a successful career in this field. Her words resonated deeply with many, inspiring them to pursue their creative passions with renewed vigour.
PJ also had the enviable task of announcing the winners and runner-ups, and presenting them with certificates. Chenai emerged victorious in the schools category, followed closely by Costanza in second place. The announcement of Chenai's win was met with whoops of joy from her family, who were there to support her.
In the open category, Lousie Saward was declared the runner-up with her piece 'Disengaged', while first place was awarded to Jonathan Luxon for his mesmerising creation titled 'The Meeting Place'. Jonathan walked away with the main prize of £1000 and representation at Park Gallery. The winning and runner-up artworks from both categories are now on display at the gallery.
Overall, the awards night was a triumph of art, talent, and camaraderie, leaving everyone in attendance with a sense of joy and inspiration that will stay with them for a long time to come.
First Prize (open) - "The Meeting Place", Jonathan Luxon
Runner Up (open) - "Disengaged", Louise Saward
First Prize (schools) - "Generational Curse", Chenai
Runner Up (schools) - "The Prayer", Costanza Pascuzzi