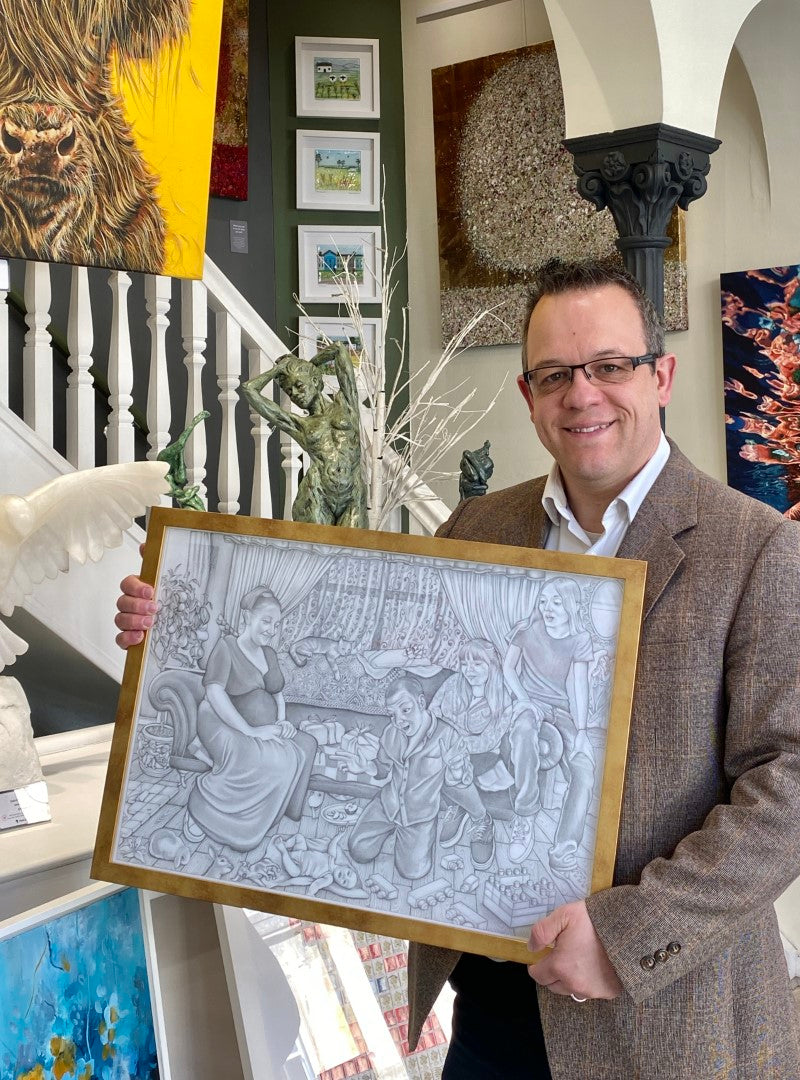 First of its kind for art in Cheltenham?
On April 20th an awards evening, to be held at The Queens Hotel in Cheltenham, will be the climax to an exciting art competition created by Park Gallery, an independently owned business located in Montpellier, Cheltenham. This art competition with the theme 'New Life' includes both an Open and Schools category and is thought to be the first of its kind for Cheltenham and Gloucester.
"I've never heard of a commercial art gallery running an art competition….as well as prize money offering to represent them in the art gallery!" – Nikki Seville, Project Leader, Cheltenham Christian Arts
With nearly 400 submissions, our judge PJ Crook MBE, an international artist based in Gloucestershire, has had her work cut out to whittle the entries down to eight finalists for the open category and four for the schools category.  It's no surprise that there have been so many entries when the first prize of £1k and representation at the gallery is up for grabs!  And it's not just budding local artists that have entered, the gallery has received submissions from as far and wide as Inverness to India! 
This competition is a wonderful example of collaboration and support amongst Cheltenham based businesses and organisations, with Park Gallery partnering with The Christian Arts Festival, The Queens Hotel and the Cheltenham Education Partnership.  It shows what can be achieved on a local scale between the commercial and charity sectors, and in this instance, to celebrate, support and give opportunity to budding artists and it's happening right in the cultural heart of Cheltenham.
With representatives attending the awards evening from Park Gallery's patrons and established artists, competition partners, friends, family and not least the finalists themselves, the evening will prove to be an exciting evening for everyone and an appropriate finale to the competition, and perhaps the start of something new for the winners!